GHA - In Short
Golden Heart Academy is an institution that is driven by a Principal, teachers and the management who are passionate about making a difference to the lives of the children in their care by caring and grooming students in the academic as well as social developments. The school staff is trained to go an extra mile to care for the EMOTIONAL and PSYCHOLOGICAL WELL-BEING of students.
In the year of its inception in 1999 , the school granted admissions only upto class 4, henceforth, growing by one class every year. By the grace of God & consistent support of parents of the students, in 2006, the school got affiliated to CBSE, New Delhi upto Secondary Level (Class10) & upto Senior-Secondary Level (10+2) in February 2010.
The school emphasizes PARENTAL- INVOLVEMENT into the education of their children as it believes that the more a school involves parents, the better the students will behave and perform. The school works with an 'Open-Door Policy' so that the students, teachers and parents can come forward with questions and concerns as they arise. Specifically, through interactive class-room activities,students are emboldened to express themselves and raise logical questions.
Guided by the approach of 'Holistic Development' of a child's personality, the school lays due emphasis on SPORTS and GAMES and students are incessantly encouraged to be creative, not conforming, and learn to COOPERATE rather than COMPETE equipping them with important values to cope with challenges in life.
Aims & Objectives
"FOUNDATION FOR FUTURE" is the motto of Golden Heart Academy. Keeping this very fact in view, the school tries its best to nurture children taking utmost care of thier mental, physical & academic development at the grass-root level i.e K.G. level. Therefore, equal importance is assigned to the selection process of 'Pre-Primary Section-Staff' as that of Primary, Secondary and Senior Secondary staff. The school has been established with the aim of providing comprehensive quality education to develop various facets of a child's personality and character through close contact between the teacher and the taught. Adequate stress is laid on the wide range of programming highlighting the richest in cultural heritage of our country.
Initially, the school was started up to IV standard. Gradually adding, a new class every year, with the ultimate aim to reach 10+2. By the grace of GOD & consistent support of parents of the students, the school got affiliated to C.B.S.E., New Delhi upto Secondary level (10) in April 2006 and upto Senior Secondary level (10+2) in February 2010.
Classes are kept to a maximum size of 35 students per class, so that individual attention, proper guidance, encouragement and motivation is given to each child. Through individual attention, we ensure that education becomes a joyful, happy and rewarding experience for children. We not only teach children but also create conditions conducive for them to learn & grow.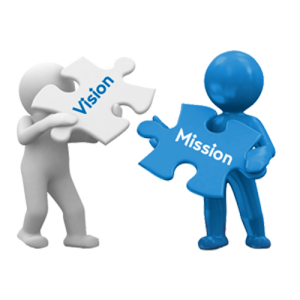 Mission & Vision
The mission of GOLDEN HEART ACADEMY family is to establish a positive, safe, stable and successful learning environment for students to develop both knowledge and culture.
We will remain committed to our motto "FOUNDATION FOR FUTURE'' which is predicated upon the Gandhian philosophy: be the change that you want to see in the world. To achieve our goal, we will prepare our students to become independent learners with the desires, skills and abilities necessary for lifelong learning. This will require creating a learning methodology which is centered around students, directed by teachers and supported by home and community. Through individual attention, we will ensure that education becomes a joyful, happy and rewarding experience for children. We will not just enlighten the minds of children about the rich legacy of India but also enable them to become a global leader as well as the vanguard of humanity. Our mission also lays special stress on sensitizing the students & general mass about the transcending concern –the survival not just of the people but of the Planet. Saving environment is our passport for future. It is an Era of Responsibility. We will remain a fully paid up environmental campaigner with a view that sees the world as an integrated whole rather than a dissociated collection of parts.
By the next 5 years, the school will achieve plantation of 2000 saplings in and around the area where it is situated. Besides, we will develop in the minds of the people an awareness of the importance of keeping the environment clean. Clean environment massively supports and strengthens our health system. We will ensure it by boosting up our mechanism for keeping the health profile of every child enrolled in the school with the help of local health center and also of community.
ALL GOLDEN HEARTIANS WILL ADHERE TO THE MISSION THAT FORMS A CORNERSTONE OF DEVELOPED INDIA.
Senior School
Senior School includes classes from VI to XII. Besides academic progress, overall development of the personality of senior students is taken care of. Keeping in view, the different aspects of individual development a plethora of opportunities is created to polish most of the faculties of mind and body. To give students a sense of responsibility and leadership, various clubs and societies function which are managed by students themselves.
Students participate in inter-school & intra-school competitions held throughout the year. Every year, students participate in sports & games clusters organized by C.B.S.E. at regional and national level.
Junior School
Junior School comprises of K.G. Section and Primary Section. School makes conscious effort to provide children with individual attention of teachers to achieve this goal. An ideal ratio is maintained between the teachers and students. Children are exposed to various types of activities under the active supervision of well-qualified, friendly and patient teachers.
To make the children creative in mind during their impressionistic age, they are made to participate in different competitive activities such as Speech & Debate (English, Hindi), Recitation (English, Hindi),Music & dance, Note-book decoration , Greeting card making,Creative paragraph composition and English skit, quizzes etc.
To make the children familiar with sporting activity,their participation is ensured in various track and field events from the Nursery level itself.